Over the past few years, Wordfence has emerged as the clear leader in the WordPress security arena. As our organization has grown, we have assembled an incredible team of over 35 people, many of them credentialed security professionals and thought leaders in WordPress security. Today, the Defiant team is known globally for excellent customer service, rock solid products and groundbreaking security research.
Our team has developed internal capabilities and processes which have resulted in incredible growth in our customer base and our ability to secure them. Our Security Services Team has developed internal tooling in the form of Omega, which allows us to very quickly identify indicators of compromise on a website, remediate the intrusion and get the customer back into production quickly.
Our Threat Intelligence Group has developed a platform called Defiant Threat Intelligence (DTI) for aggregating and analyzing indicators of compromise. Our research team uses DTI for cutting edge research into emerging WordPress threats.
Out of the DTI platform flows threat feeds like our IP blacklists, malware signatures and known bad domains. We operationalize this data in our products to better serve our customers.
As our team and capabilities have grown, we have started working closely with large business customers to respond to incidents and secure their WordPress installations. We perform this work under a non-disclosure agreement. Senior analysts at Defiant have confidentially responded to major data breaches that involve WordPress and have successfully identified the root cause, identified lateral movement, collected evidence and returned the customer back to an operational state, while providing post action reports and recommendations.
Our team also works with major companies and brands to develop and implement a robust security posture for their WordPress investment.
Today we are publicly announcing our business services for the first time. Defiant business services are now available here on Defiant.com. We will continue to provide the Wordfence product and the excellent customer support we are known for on the Wordfence.com website.
Rather than just being a sales team, Defiant client partners are technical and have worked in the forensic field. Our team can have a real-time conversation with you to identify risks, understand your specific configuration and internal processes and bring that back to our senior staff to develop a custom solution for your organization.
Wordfence for Business
Defiant currently offers Wordfence for Business, which is a tailored security solution for mission critical WordPress installations. Wordfence for Business includes:
A dedicated client partner as your point of contact.
Code reviews for any new code you plan to deploy.
A monthly scheduled phone check-in where your team can connect with ours on WordPress security issues, concerns and questions.
Continuous monitoring from the Defiant team for anomalies.
Proactive mitigation of WordPress threats as they emerge. When our research reveals a zero day vulnerability, we rapidly respond and collaborate with our business customers to ensure they remain secure.
Quarterly security audits. Our analysts regularly examine your systems to ensure they are still secure.
Unlimited full-service incident response if needed. This is included at no additional charge as part of our service.
Priority technical support including phone support.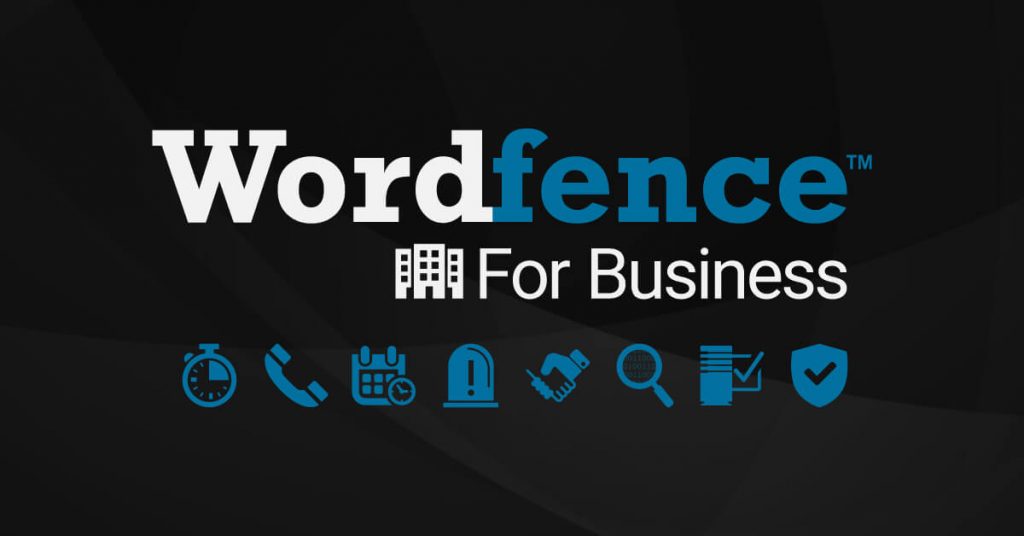 Defiant Incident Response
In addition to Wordfence for Business, the Defiant team also offer Incident Response (IR) services for businesses who have experienced a WordPress related breach and require the urgent assistance of our forensic experts. If you engage our IR services, you will be assigned a client-partner who will be your point of contact. We immediately roll out our full incident response procedure which includes our most senior analysts. Our IR service includes:
A dedicated client partner as your point of contact for updates
Threat containment
Malware containment and eradication
Comprehensive forensic investigation
Detailed reporting
Blacklist removal
Securing your systems with our premium products and threat intelligence
Security recommendations
Let's Talk
As a business, you can not afford a data breach or downtime. The Defiant team is the solution and relationship that will secure your WordPress investment. Connect with your Defiant client partner today by visiting Defiant.com to learn more about our services.