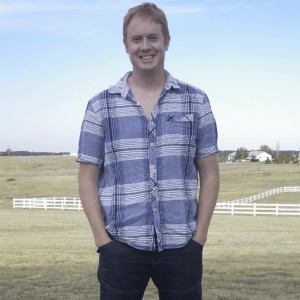 Mark Maunder
Chief Executive Officer
Mark brings over 20 years of professional software engineering and operational experience to Wordfence. He has worked with Fortune 500 businesses like Credit Suisse First Boston, Coca Cola, BBC and high growth businesses during the dot-com era like eToys.com.
Mark has founded successful companies like WorkZoo.com (Time Magazine top 50 website of 2005) and others. Mark is a CISSP, private pilot, licensed ham radio enthusiast and mountain biker.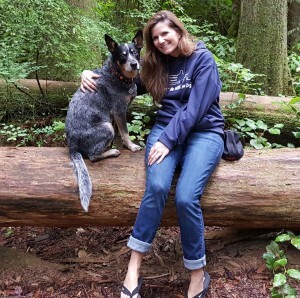 Kerry Boyte
Chief Operating Officer
Kerry brings over 20 years of software engineering, software quality assurance and business experience to the Wordfence team. She has worked for some of the top content and technology businesses in the World including Symantec on the Norton Anti-virus team, Boeing, BBC and was also at eToys.com during the dot-com era.
Kerry is also an entrepreneur with a track record of founding successful high growth companies. Kerry's philosophy is build a great team, set goals, work smart and have fun along the way.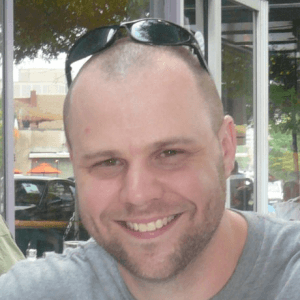 Matt Barry
Lead Developer
Matt has over 7 years of software development experience with a wide range of technologies including web development on a LAMP stack, .NET development in C# with SQL Server, front-end development in HTML/CSS and JavaScript, both Linux and Windows server administration, and native application development on both iOS and Android devices.
His broad software engineering skill set make him particularly well suited to designing information security software. He has a deep understanding of the platforms that our customers use, not just at the CMS level but extending vertically and horizontally.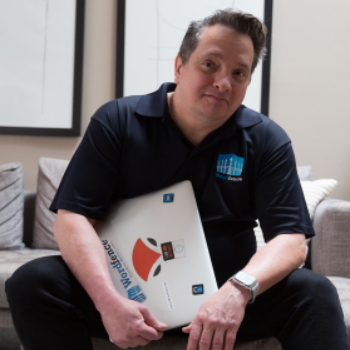 Tim Cantrell
Lead Customer Service
Tim is a dedicated professional who is passionate about technology and helping others. He has an A+ and Net+ certification and brings over 15 years of IT experience to the team. He has worked for well-known brands including HGTV, Foodnetwork, and the Travel Channel and has managed large-scale systems including over 2500 servers running over 200 applications.
Tim is the most active member of our core team on the WordPress forums and in our ticketing system. If you have any customer service needs it's likely that you will be working with him.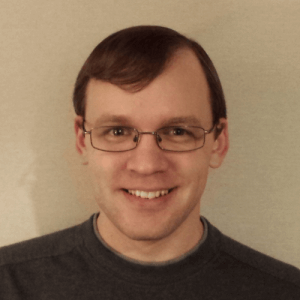 Matt Rusnak
QA Lead
Matt has over 15 years of experience in developing and supporting web applications. His experience ranges from Perl and PHP development to database development and administration. Matt has worked for small and large organizations where his roles have included plugin development, website development and operational support. Matt has been instrumental in shipping some of our major Wordfence releases that have significantly improved the security of our customers while ensuring their site availability is uninterrupted.
Matt is passionate about helping customers, innovation and delivering great software. He is Software Quality Assurance Lead at Wordfence and his focus in that role is on shipping quality code to our customers in a timely fashion. With his strong attention to detail and his passion for engineering great software, Matt is a valuable addition to the Wordfence product, customers and team. Matt holds a Network+ certification.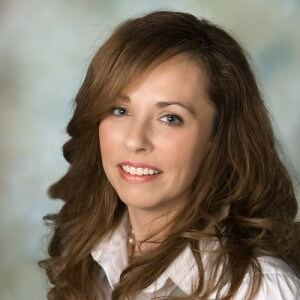 Colette Chamberland
Director of Information Security
Colette brings over 20 years of information technology and security experience to the Defiant team, having worked for organizations such as NASA's Langley Research Center. She has extensive experience in operations, analyzing website intrusions, risk and vulnerability assessments, penetration testing, detecting malicious activity, incident response, PCI compliance as well as security policy development and implementation across organizations.
Colette is well versed in a wide range of technologies, including both Windows and Linux web application and network design, development and project management. She brings a depth and breadth of experience and knowledge to the Wordfence team that we rely on daily to guide our product and help our customers. Colette has the following certifications: Project+, CCISO, CISSP, CEH and CHFI.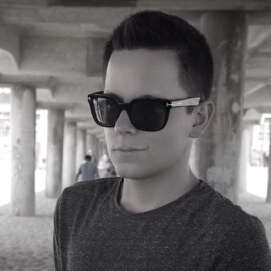 Josh Scott
Senior Financial Analyst
Josh works with the executive team and our external providers to ensure our financial systems are updated in a timely fashion and we are better able to serve our customers. He brings a strong work ethic and a meticulous attention to detail to the company. Josh has a Bachelor of Science Marketing degree and uses his creative thinking skills to streamline our bookkeeping processes.  In his free time, Josh enjoys traveling around the world and visiting new cities in the US.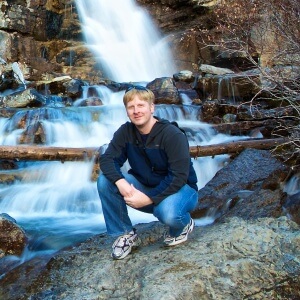 Ryan Britton
Senior Developer
Ryan brings 14 years of software engineering experience to the team. He creates high quality, user friendly code and is not shy of tackling our more challenging engineering problems. Ryan is proficient in a range of languages and has a wide range of working experience which all give him a fresh perspective. He is also an accomplished photographer and you can view his incredible portfolio here.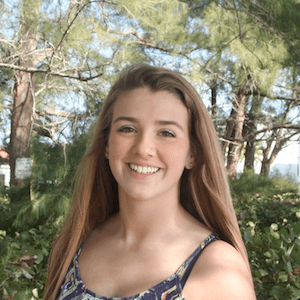 Chloe
Threat Analyst
Chloe has worked in a number of positions at Defiant, all centered on helping customers better secure their sites. She has a B.A. with a major in psychology and minors in business and geography. She has a passion to help people, learn more about technology, and loves to take on new challenges. Chloe has achieved the Security+, CySA+, SSCP, C|EH and PenTest+ certifications. She is a frequent speaker at WordCamps around the world.
In her free time she loves to travel, go to the beach, snowboard, try new foods, and enjoys finding hidden gems like small café's to try new coffees (due to her past life as a barista).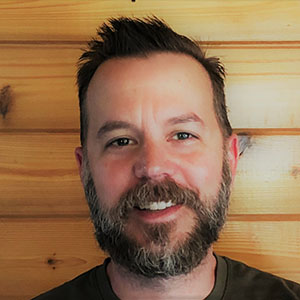 Scott Bisker
Director of Operations
Scott brings over 20 years of experience in information technology and information security.  His experience spans multiple industries including financial services, manufacturing, education, defense and government. He has served in many capacities including Security Consultant, System Administrator, IT Manager/Director as well as serving in a leadership role on the senior management teams for several companies.
Scott graduated from the University of Maryland at College Park with a B.S. in Computer Science.  He holds ITILv3, AWS Systems Architect Associate, and CISSP certifications. In his downtime, Scott enjoys running and RV camping with family and friends.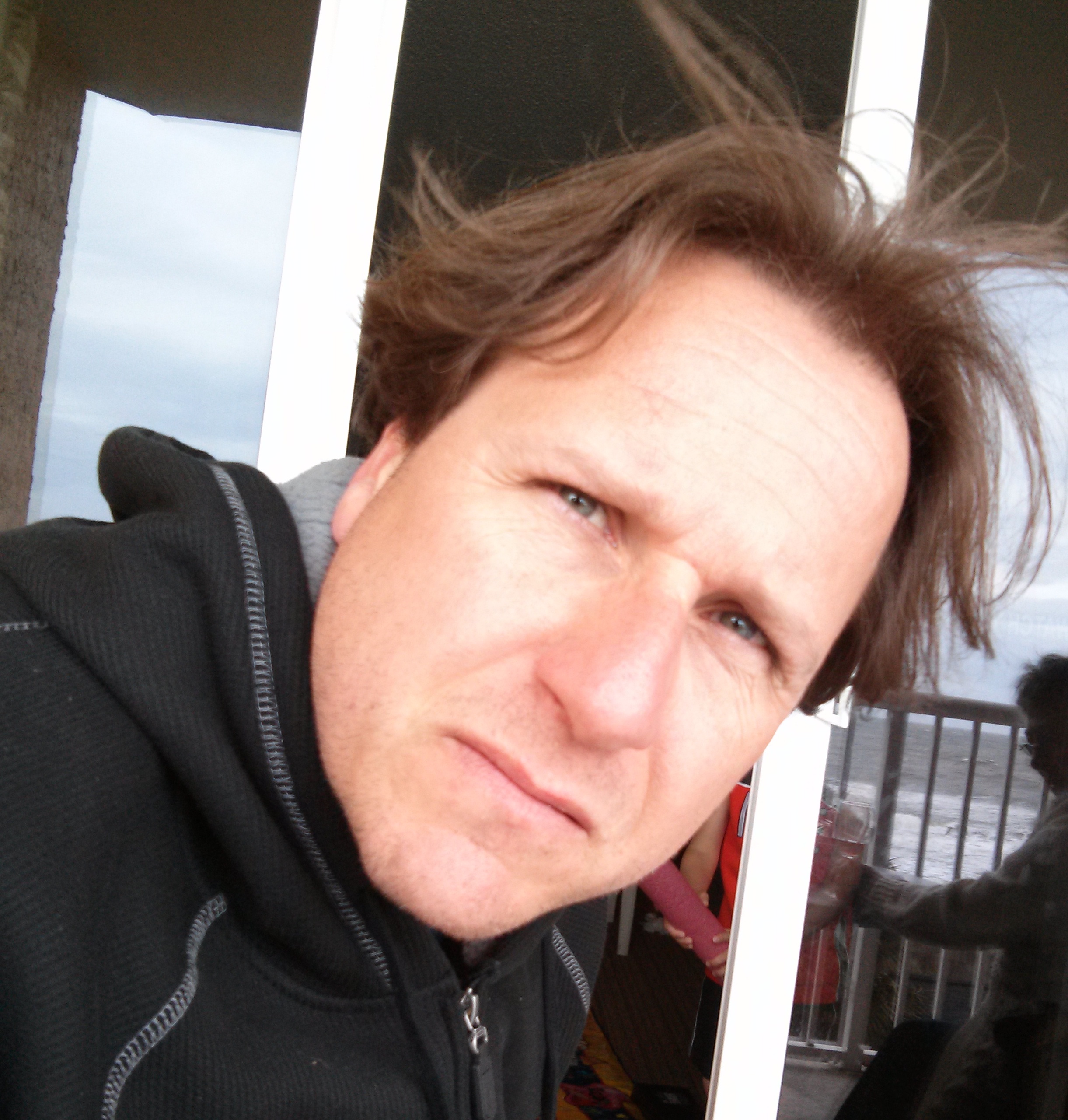 Marco Wotschka
Security Analyst
Marco has close to a decade of experience as a Software Developer and System Administrator. He earned his Master's in Business Administration from the University of Goettingen, Germany in 2001 as well as a Master's in Computer Science from Ohio University in 2013. When he isn't helping clients remove malware from their sites, he is likely making electronic dance music, playing chess or rollerblading the beautiful bike paths of Athens, Ohio where he lives with his wife and two children.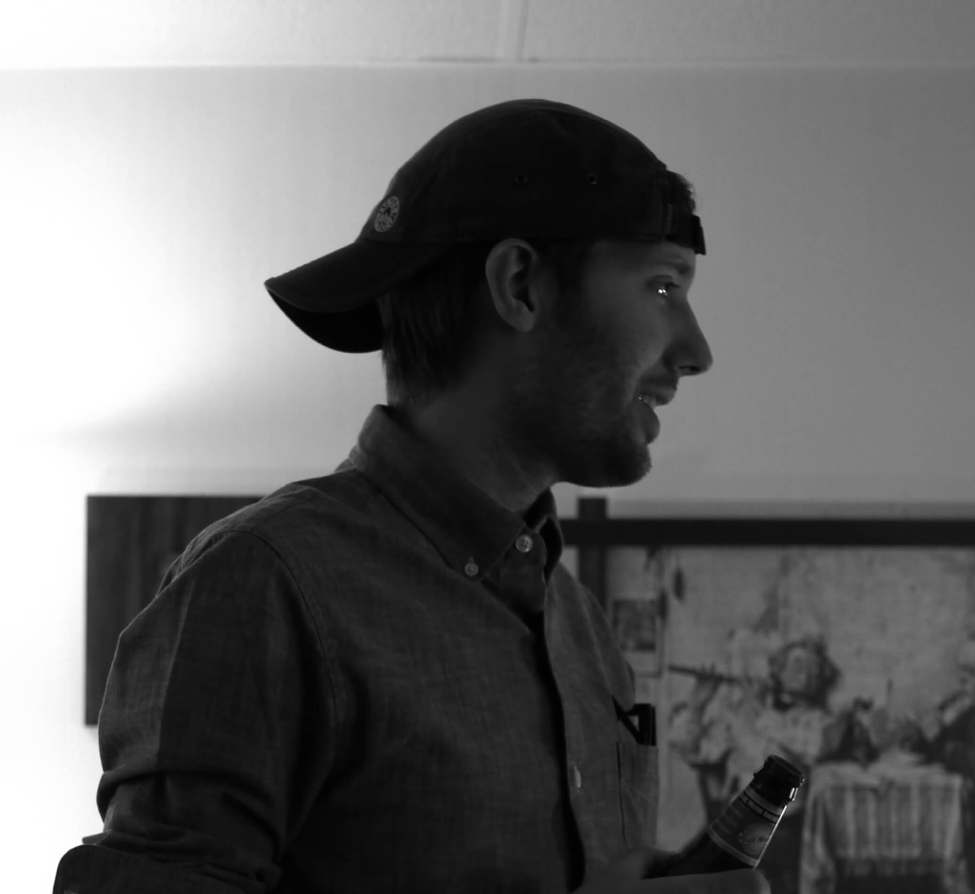 Scott Miller
Customer Support Engineer
Scott is a graduate of Saint Vincent College with a degree in Computing and Information Science. During his time at St. Vincent, he focused on mobile application design and web development. Scott brings unique customer relations experience as well as a passion for helping others.
When he isn't working from his computer, he enjoys trying new food, making music, following Pittsburgh sports, and riding his motorcycle.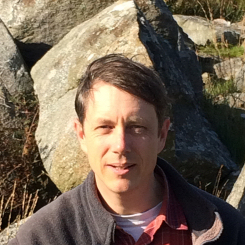 Phil
Customer Support Engineer
In the past Phil has worked independently as a website developer and computer repair engineer for over a decade. He thoroughly enjoys helping others to understand the technical difficulties they have been facing and helping them to improve their own IT security, knowledge and skills.
When he's not in front of a keyboard, or holding a soldering iron, he enjoys spending time exploring the English countryside on foot and visiting ancient sites of historic interest.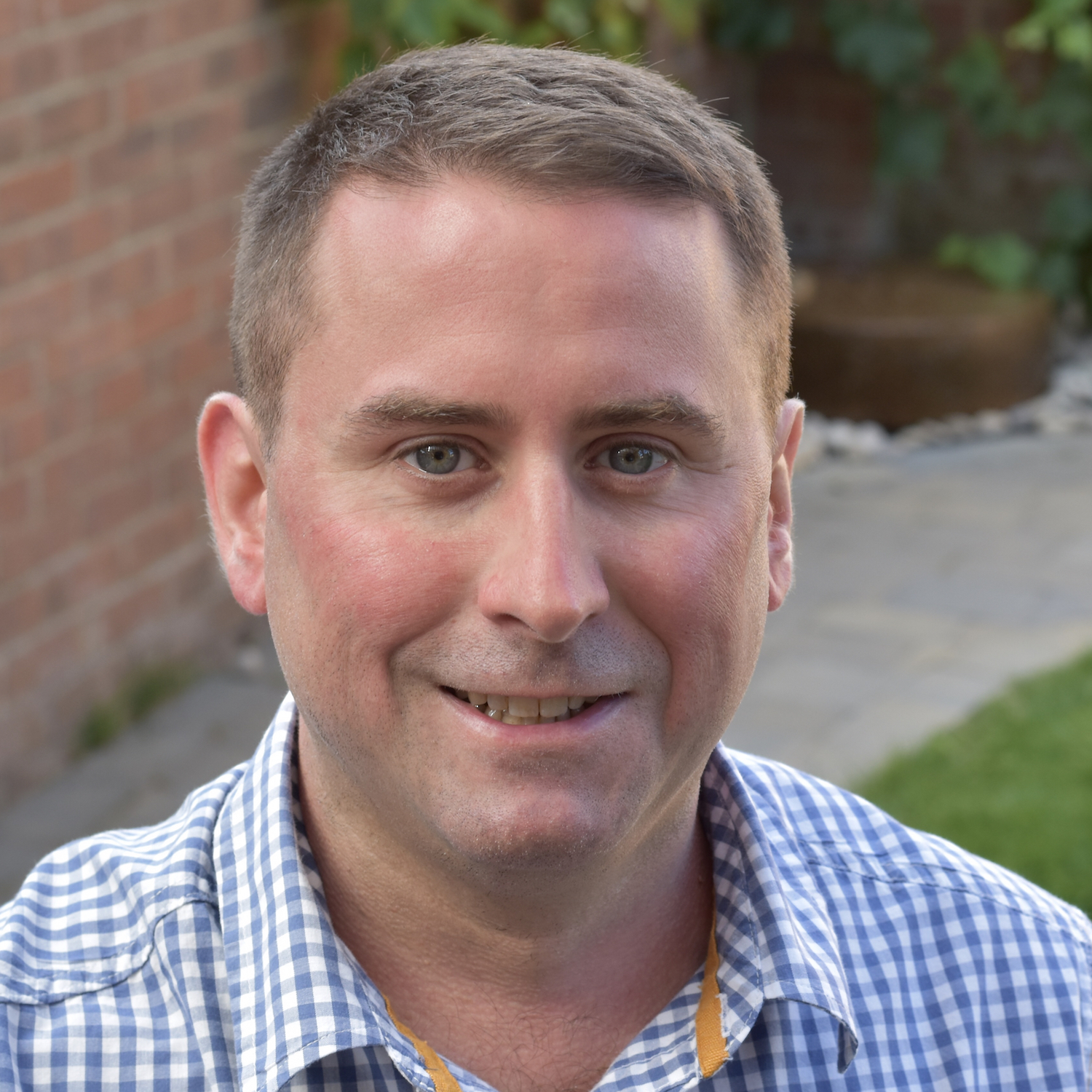 Giles Wright
Security Analyst
Giles has over 20 years' experience in information technology in a variety of sectors, working for small and large organizations, including financial organizations like JPMorgan and NYSE in London. He has a Masters degree in Software Engineering and is currently studying for a Masters in Information Security in his spare time, at Royal Holloway, University of London. He also holds CEH, CHFI, and CISSP certifications. When not in front of (or behind?) a keyboard, Giles spends his time sailing and walking around Northumberland near his home in the North of England, with his wife, 2 young kids and yellow lab "Chewie."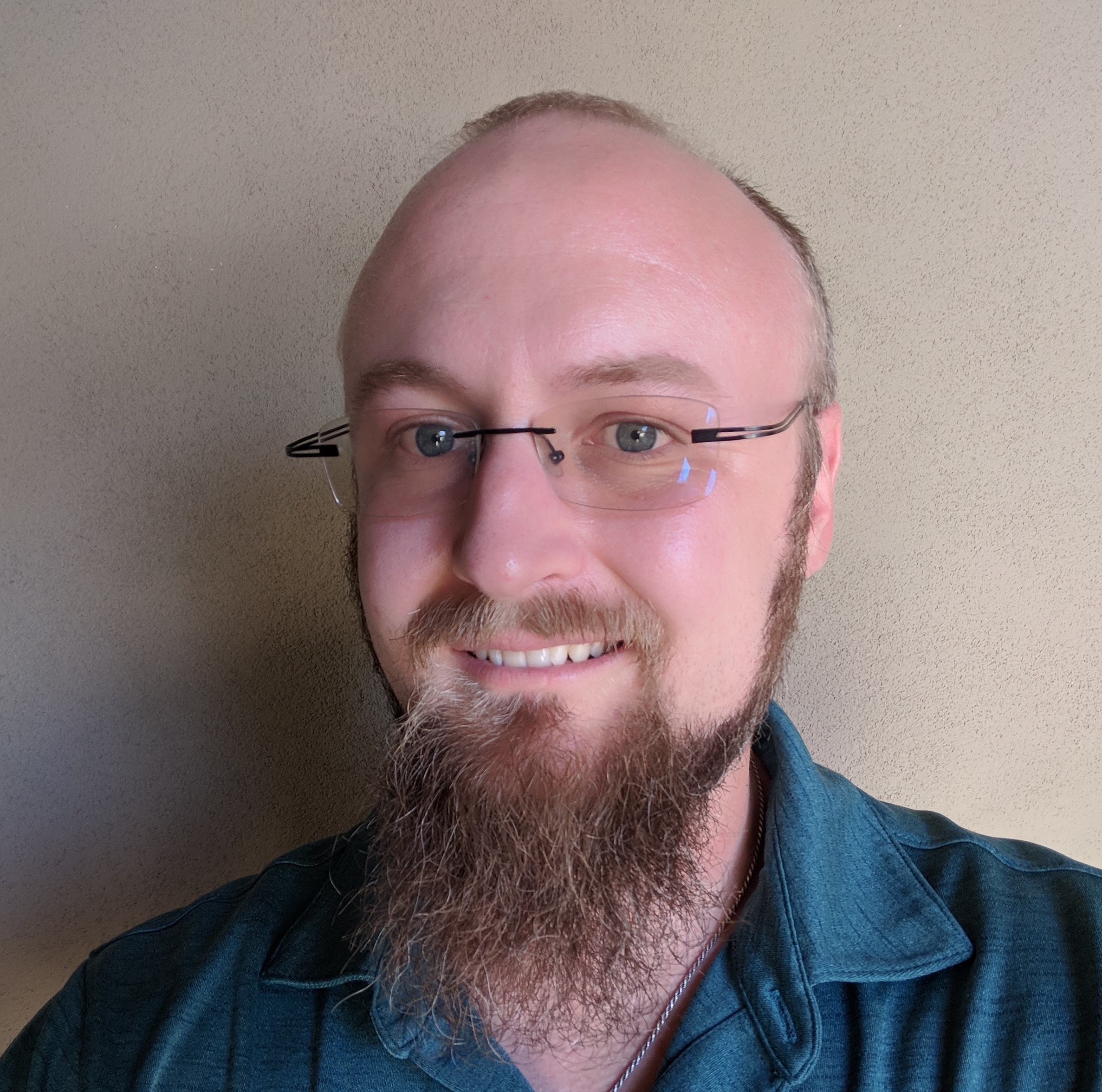 Ram Gall
QA Engineer & Threat Analyst
Ram learned to use a computer keyboard around the same time he learned his ABC's, and never really stopped. He's spent the last 10 years tackling odd problems in IT-land, classifying and cleaning malware, and cobbling together tools to make life easier. Ram is a GIAC certified Web Application Penetration Tester and a member of the GIAC Advisory Board, and is currently leveraging his ability to break things (usually by accident) to help ensure that they work correctly for others. In his spare time he likes reading (mostly fiction), building odd electronic projects, tinkering with his car, and even going outside during the half of the year when Arizona is habitable.

Hilary
Office Manager
Hilary has been tackling administrative quandaries for over 15 years. She has a background in customer service, office management and logistics, making her a natural fit as Defiant's administrative guru.
Outside the work day, Hilary is most likely found trekking high elevations, training for a race, or getting back to neutral in Pilates class.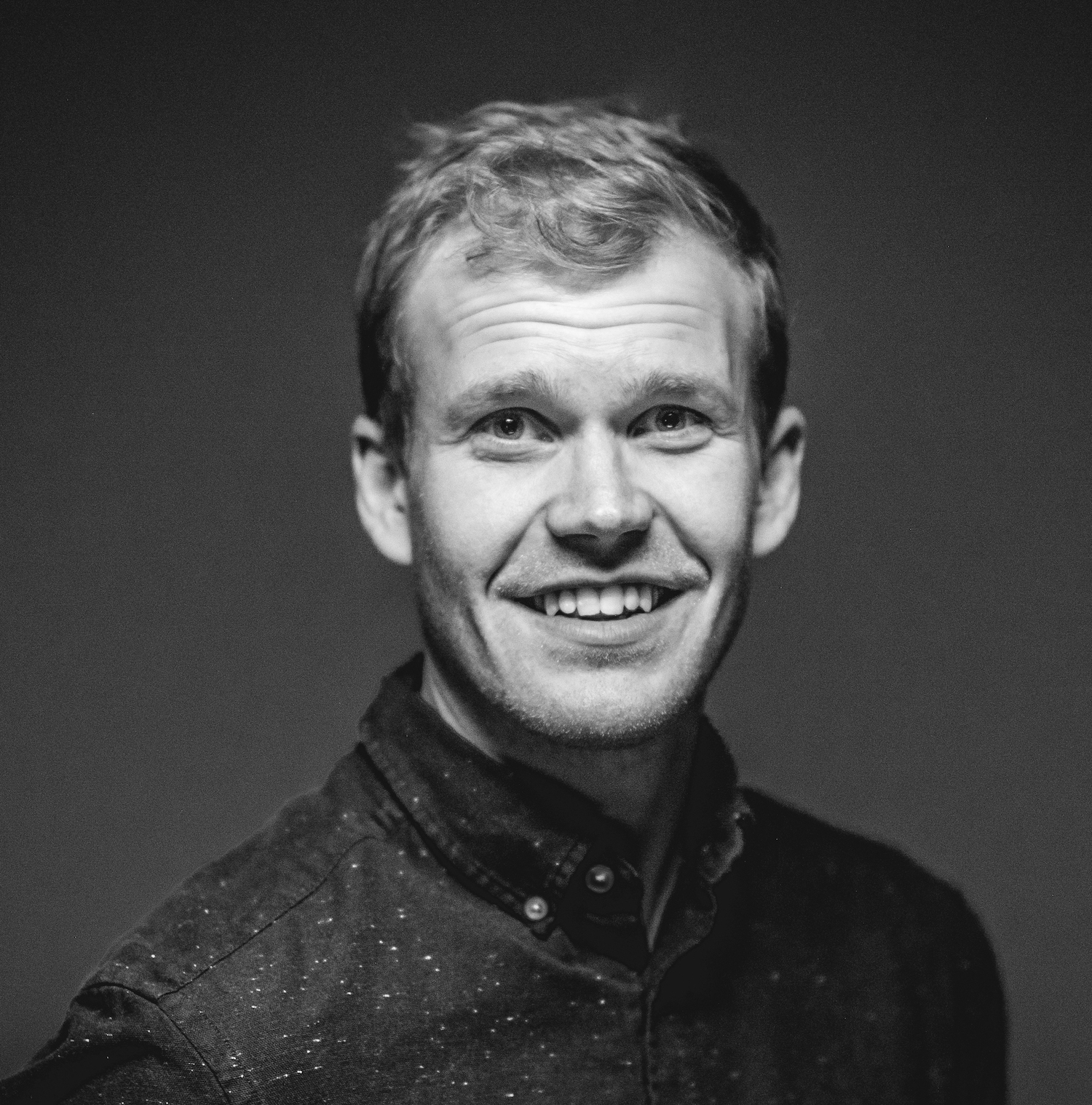 Sean Korbitz
Director of Photography
Sean is an award-winning Director and Cinematographer with the goal of telling real-world stories with emotional impact. Through the films Sean has created thus far, he has cultivated an ability to form deep connections with his interview subjects that is visible in his work. He was worked in the film industry most of his life, assisting his family's film company as a child. Sean has a B.A. from Colorado State University in Broadcast Journalism and a minor from Colorado State University in Business Administration.
Sean is an avid wildlife photographer and astrophotographer, traveling most summers to safari in Africa and many nights capturing astronomical events at home in Colorado.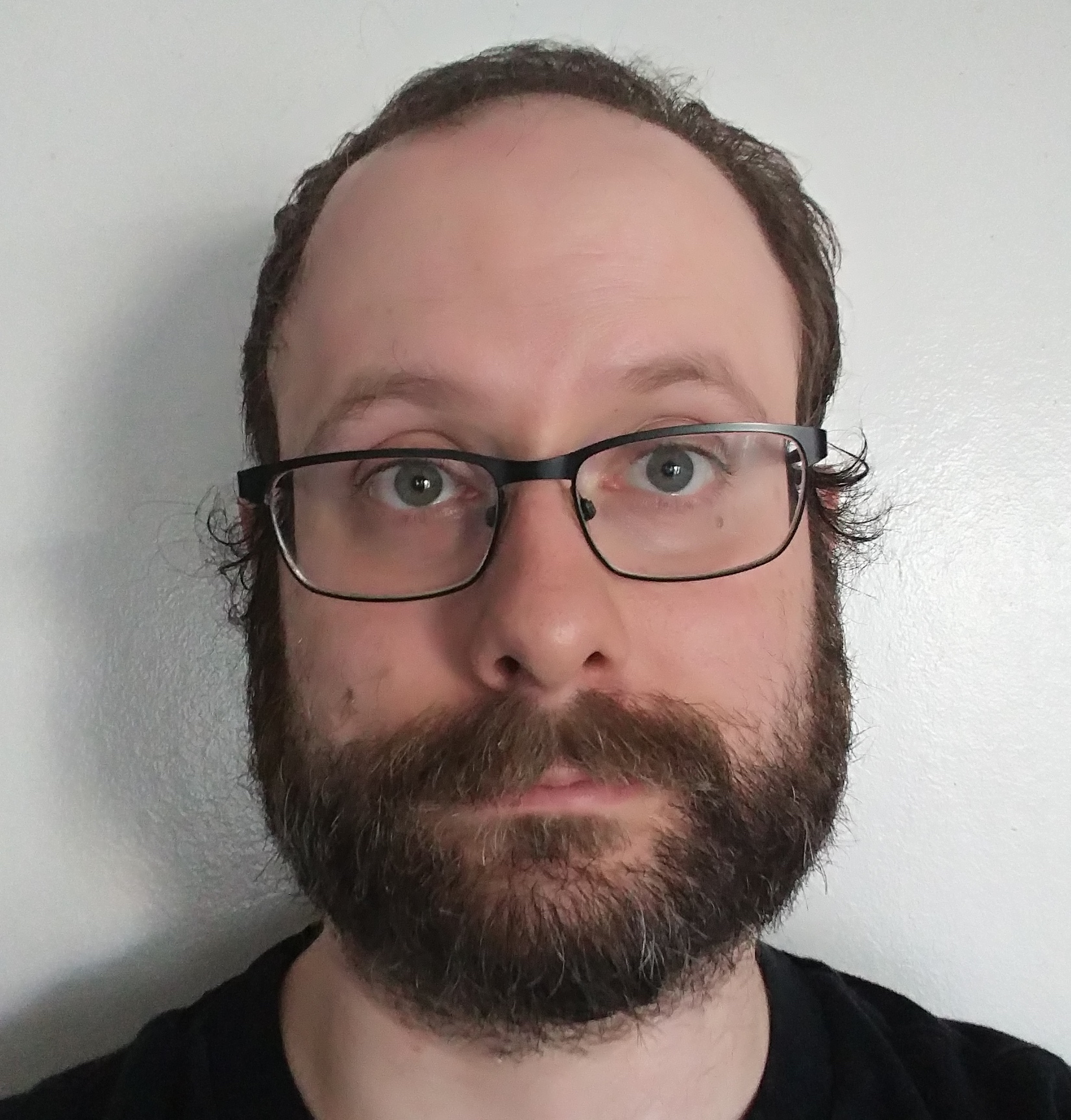 Gregory Bloom
Threat Analyst
Greg has been working exclusively in the industry of malware detection and mitigation for over six years. The experience he's gained in co-founding malware detection and vulnerability mitigation teams is the driving force between his hard work ethic and continuous efforts to build the most effective approach with better processes, documentation, and strategy. He is passionate about improving the malware detection space and learning what new strategies are being employed. In his spare time he codes video games, writes stories, and tinkers on music for fun.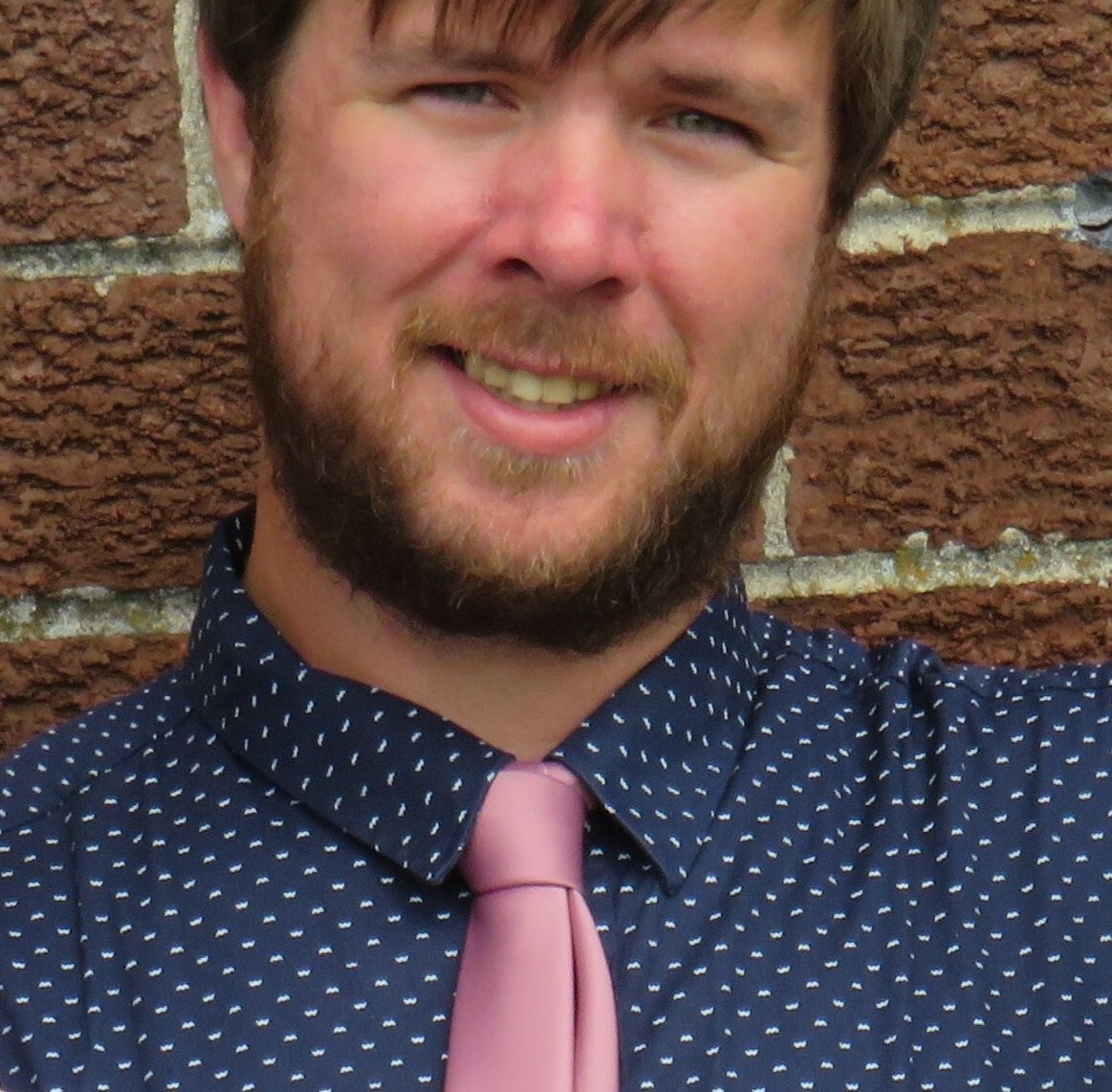 Adam Goodlin
Customer Support Engineer
Adam has a passion for making things work and helping people in need. He worked in IT for 7 years and Customer Service for 10 years. He enjoys taking things apart and putting them back together just to see how they work. That explains why he is so fond of programming.
Outside of work, he enjoys sports such as football and hockey. He also likes going to breweries and trying new and exciting beers. He loves outdoor activities such as hiking and biking. Adam is the father of two little boys that occupy most of his free time.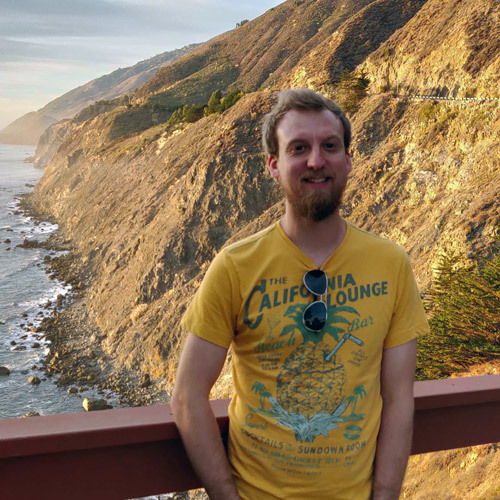 Pete Greaves
Customer Support Engineer
Ever since his parents brought their first computer home in 1985, Peter has been interested in computer hardware and software. After graduating in Software Engineering from the University of Northampton in England, he has spent over a decade supporting and developing SaaS products for the hospitality industry. He gets a kick out of solving people's problems and learning new things along the way!
When he's AFK he enjoys walking his golden retriever as well as travelling to experience new cultures, foods, craft beers and learning about local history. Peter is also a huge motorsports fan, so when he's not watching the real thing, he enjoys streaming his adventures in online sim racing events.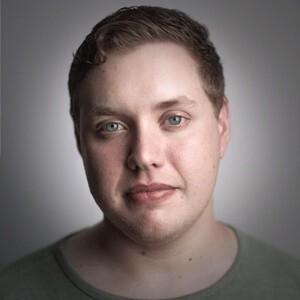 Matt Sinagra
Security Analyst
After ten years working within the IT industry, including eight years of web development experience, Matt has a passion for anything WordPress including great WordPress security! Some of Matt's favourite things including, looking through log files, searching databases for malicious links and helping get sites back online.
When Matt isn't working, they enjoy exploring the world, patting good doggos, playing video games and watching anything with a motor go fast.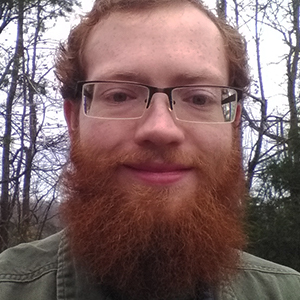 Alex Kenion
Senior Software Developer
Alex has always been interested in computers and began programming at a young age. He now has over 5 years of professional development experience and is proficient with a range of languages and technologies covering both front-end and back-end aspects of software and web development.
When he's not writing software, you'll find Alex in his garage restoring his old pickup truck, building new things, or working on various projects around the house. He also enjoys getting outside and walking or hiking nearby trails.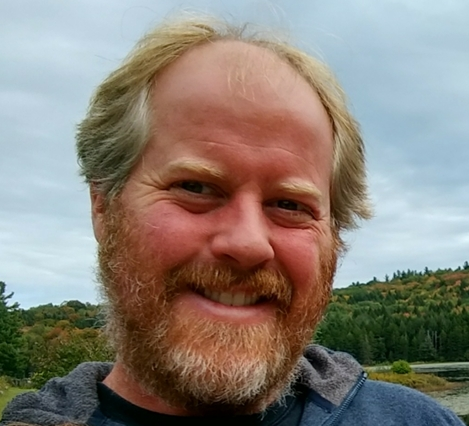 Charles Sweethill
Security Analyst
Charles has been building, operating, and supporting web hosting applications for 25 years. Starting out in IT Support at Boston University, he quickly shifted gears to work with college friends in their own small Boston based consulting company, building first generation e-commerce and content management systems on Windows/ColdFusion platforms. In the early 2000s, he began creating an environmentally focused, Unix based, web hosting company. His focus was on LAMP server systems and optimization, emergency datacenter response, and customer support for hundreds of customers and web sites on WordPress and other PHP platforms.
After he's done with cleaning infected websites, he likes to get outside and garden, raise chickens, explore the hills and lakes of Vermont, and have fun with his children.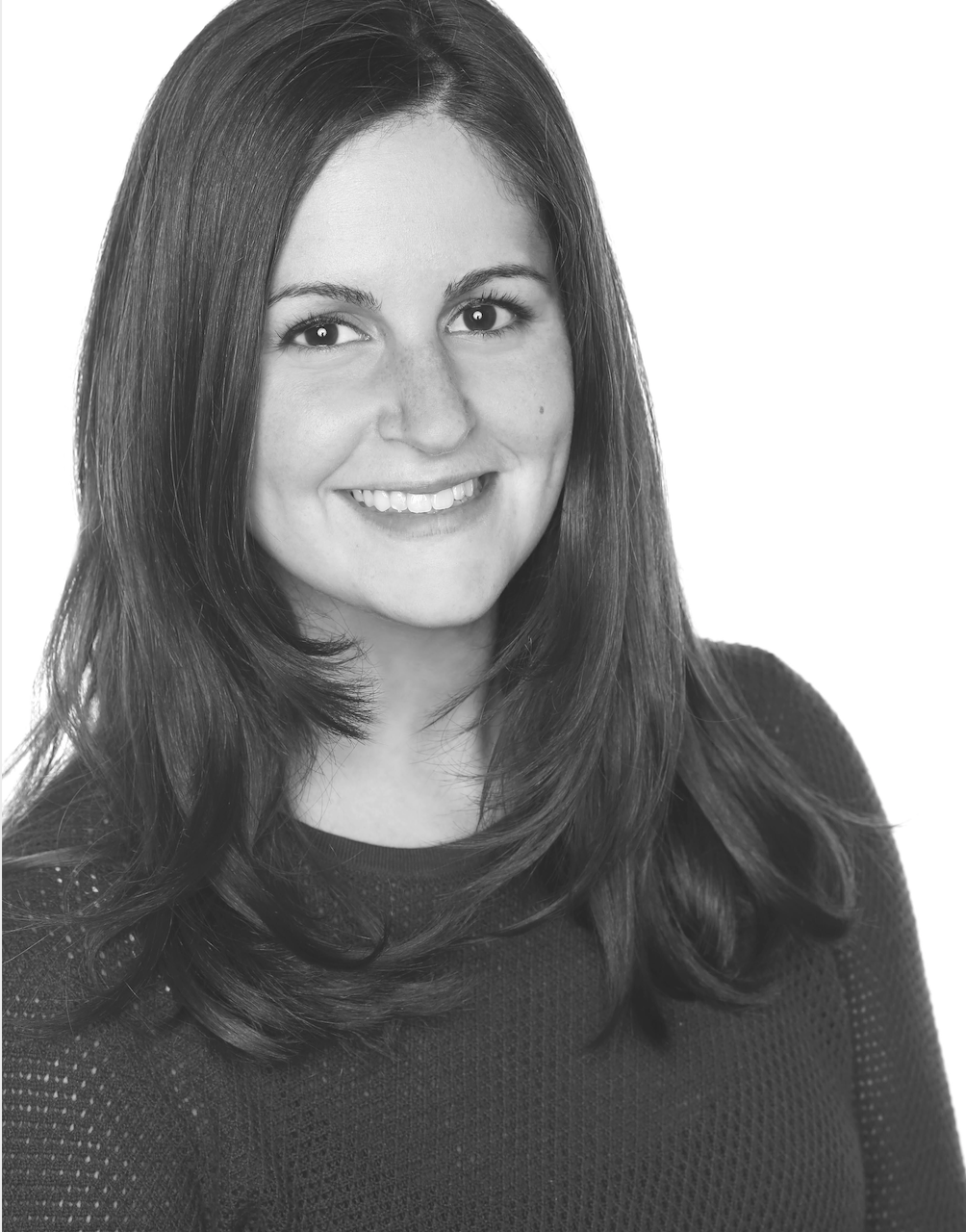 Emily Dalmas
Producer / Showrunner
As a Showrunner & Producer for Defiant, Emily leads our media projects through all facets of production. After graduating from NYU's Tisch School of the Arts where she majored in Film & Television Production, Emily went on to work at NBC for 7 years where she started as an NBC Page and worked her way up to become an Associate Producer on The Tonight Show Starring Jimmy Fallon.
In her spare time from the show, Emily produced independent shorts & features in New York City, where she received grants for her work as well as premiered her most recent short at the Tribeca Film Festival.
When she's not Producing, she's usually walking her dog, trying to talk herself out of taking a nap, or trying out a new recipe.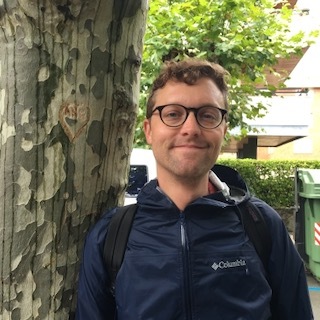 Brian Curran
Senior Operations Engineer
Brian has over ten years of experience in systems and network engineering, with a particular focus lately on public cloud, infrastructure as code, and DevOps. Thanks to an interest in tinkering with BSD and Linux at home, he began his career as a helpdesk engineer and has also worked as a systems administrator, network engineer, DevOps engineer, and cloud architect.
When he's not writing a shell script, automating something, or thinking about routing tables, Brian enjoys spending time with his family, building mechanical keyboards, and reading.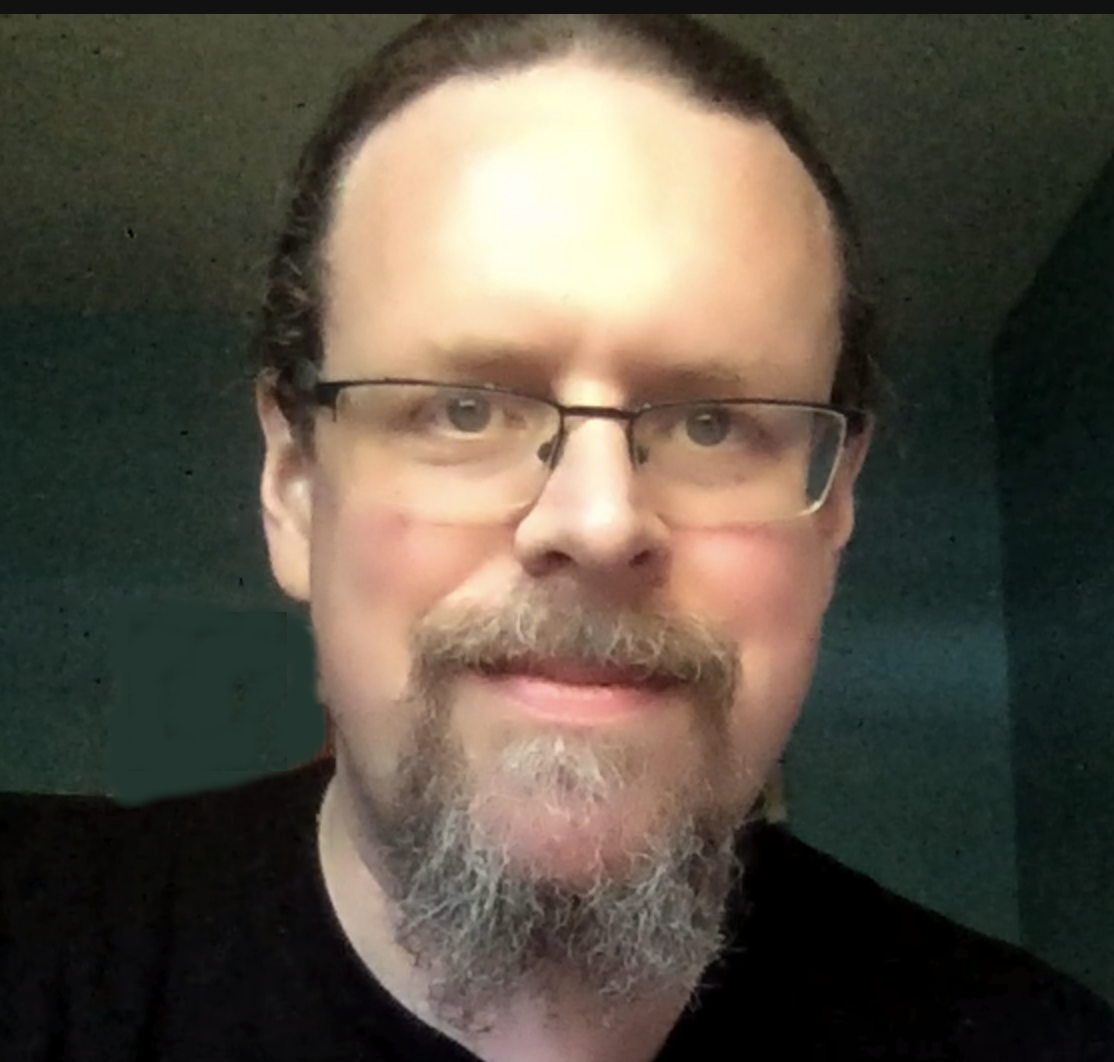 Bill Richards
Senior Software Developer
Bill has more than ten years of experience in software engineering. He is passionate about creating efficient systems and great user experiences. Bill started his career in internet business development, where he worked with a number of different engineering teams and cultivated a desire to get into software development full-time.
When he's not developing software, Bill enjoys spending time with his family and playing guitar.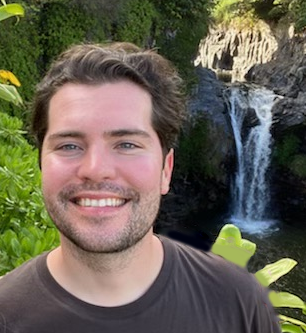 Mike Cummings
Senior Software Developer
Mike brings over a decade of software development experience to the team. Over the years, he has had the opportunity to work with a wide variety of technologies both as an independent consultant and as a technical team lead for one of the largest technology consulting firms in the world. Mike excels at translating abstract designs into reality and has a passion for designing intuitive, efficient applications.
Outside of work, Mike loves to travel and can usually be found enjoying the outdoors with friends and family.